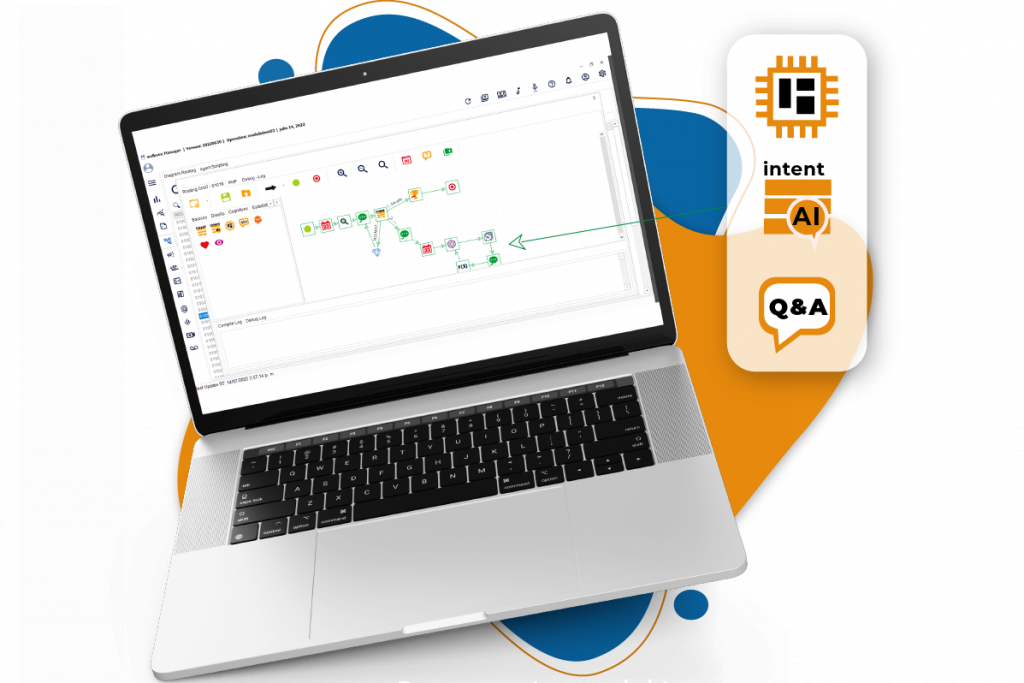 Use Artificial Intelligence to understand your customers
We process natural language through Artificial Intelligence algorithms which allow you to provide the best Customer Experience by deeply understanding their needs and making your automated processes more human.
With our Intentions component in wolkvox Studio you can process the expressions used by your clients in their requests in order to segment them according to the stated need. You can also do this process by integrating with Dialogflow.
Other components of this type are GPT3, Question & Answer and Classification, which allow us to create highly customized agents with specific and general contexts on which they can be constantly trained to solve user requirements as well as to identify possible solution scenarios.