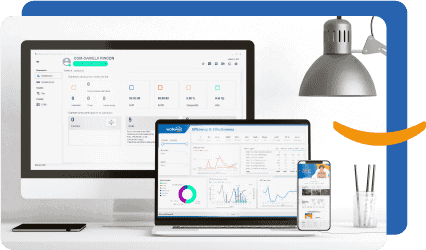 Give the greatest experience to your customers with wolkvox CRM
wolkvox CRM enables customized, secure, intuitive, flexible and rapidly implemented management and automation of customer relationships using a single cloud platform under a SaaS (Software as a Service) model. 
Use the omnichannel experience to unify customer information in real time. Native integration between wolkvox CRM and wolkvox Manager enables managing detailed information on each of your customers both during and after the interaction.