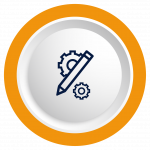 Our intelligent predictive dialer uses AI to analyze behavioral patterns and make accurate predictions, increasing your agents' productivity by anticipating their availability for a new call.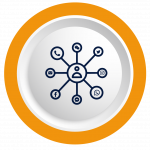 Advanced Automatic Call Distribution (ACD)
wolkvox's AI-driven ACD smartly routes incoming calls, automatically assigning the most suitable agents for each type of query, reducing wait times, and enhancing customer satisfaction.
Smart Omnichannel Integration
Thanks to AI, our omnichannel integration allows you to deliver an exceptional service experience, anticipating your customers' needs across all channels, from phone calls to social media interactions.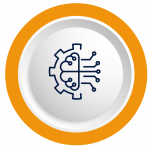 AI-Enhanced Advanced Analytics
Our AI-powered analytics system examines vast amounts of data and provides real-time insights into your Call Center's performance, enabling you to make informed strategic decisions.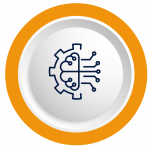 Automation with Advanced Chatbots
Our AI-driven chatbots use natural language processing to understand customer queries and deliver precise responses, freeing up your agents' valuable time for more complex interactions.