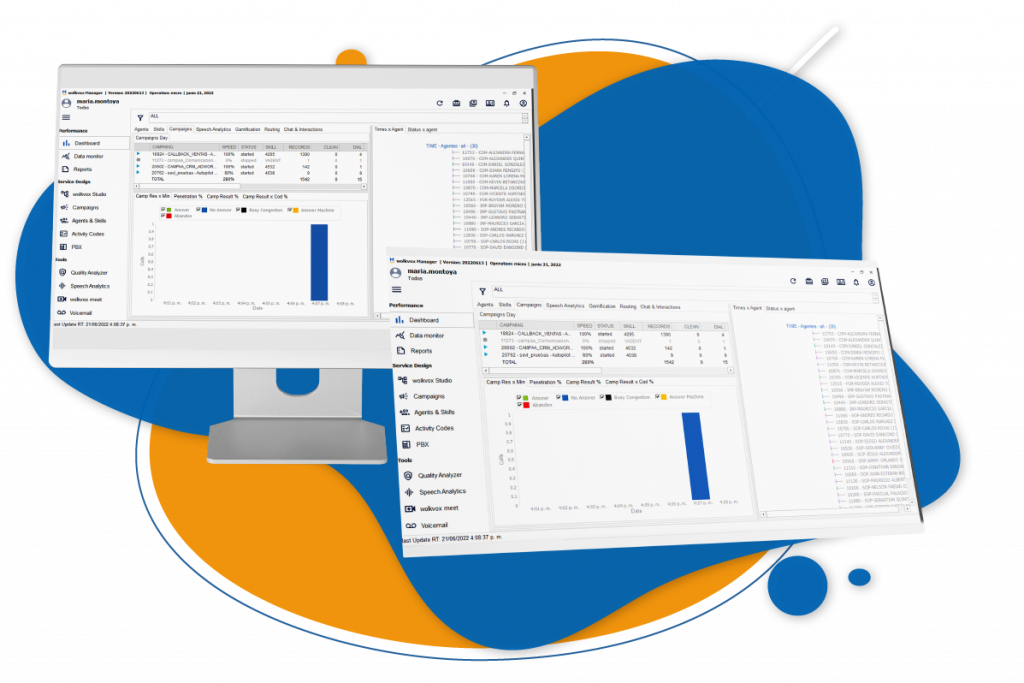 Activate your mass campaigns through any channel
With the Campaign Module, you can design contact strategies for your voice, SMS, email and WhatsApp channels. These will allow you to effectively manage your target customer database for sales, collections and loyalty processes.
By activating your multichannel strategy, you can enhance effective contacts and achieve greater employment of your team of advisors. We also provide you with real-time monitoring tools that will allow you to make quick decisions for your business and make adjustments that guarantee better results.
With this functionality it is possible to send mass information through digital means such as SMS, email, WhatsApp and, at the same time, through the telephone channel, using virtual agents that facilitate the self-management of your clients' requirements.