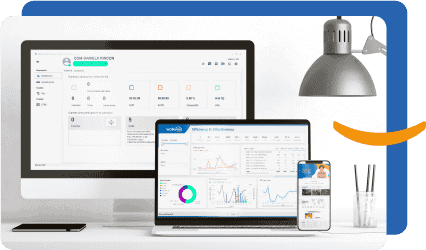 wolkvox RPA puts Artificial Intelligence at the service of your organization
wolkvox RPA puts artificial intelligence at the service of your organization. Our solution allows you to intelligently automate digital RPA (Robotic Process Automation) processes from start to finish through software bots, making decisions that previously only a human could make, quickly, safely, efficiently and usefully.
RPA is focused on creating your company's digital workforce to perform functions in the back office, front office, virtual agents, office tasks, and other actions that generate direct benefits.