CRM and Contact Center the winning couple for customer service
The contact management platforms - CRM - and Contact Center are different and complementary solutions but not dependent, ie can work in a dissociated, however when integrated enhance their functionality. This duplicate that generally works from the cloud in the SaaS (Software as a Service) mode manages to unite the data obtained in an operational manner by the agent with the analysis capacity of the CRM.
The evolution of Call Centers in Contact Centers after the implementation of omnicanality allowed the possibility of interacting with customers beyond telephone calls using additional resources such as chats, social networks and SMS, generating a greater volume of related information that is sometimes difficult to analyze without appropriate tools.
In this panorama of multiple unconnected data, new business opportunities, cross-selling possibilities, potential customers and information are waiting to become the context for making appropriate decisions for companies.
In the process of developing a more effective and informed relationship with clients, a CRM is responsible in simple terms for capturing, displaying and processing particular data of interest to consolidate an analysis that shows the information in context.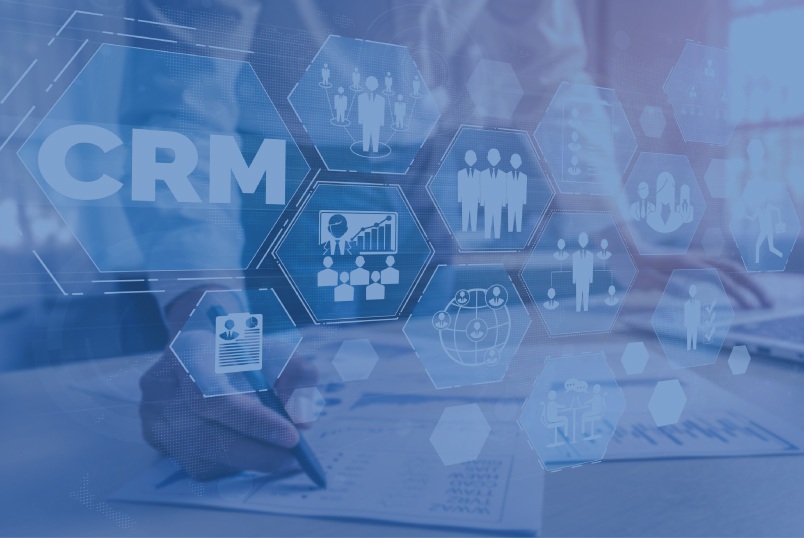 Advantages of CRM and Contact Center Integration
Although they are not codependent solutions that need to work at the same time, they are enhanced by the fact that they are complementary because they allow tracking the large amount of information that is collected through different channels with the work of the agents.
One of the most attractive benefits provided by this duo is the possibility of contacting the customer from the CRM or when the customer communicates, the agent can display that person's history to know the details, personalize the attention and improve the user experience.
Synchronizing the agent platform with the CRM provides the security that the information is being completely updated without the errors that could be } generated manually in each platform separately, allowing a detailed and parameterizable monitoring.
Joining the capture process (operational information collection through contact center) with the processing and analysis of information (CRM management) allows in addition to managing large amounts of data to establish reports and timelines, so it is very important to have a tool such as wolkvox CRM that allows the massive import of data prior to the implementation of this content manager
Simply put, synchronizing a CRM with the contact center agent platform improves the user experience, reduces response times, takes reporting to the next level, automates marketing actions, and transforms data into graphs and trends to better understand the customer.
wolkvox and wolkvox CRM enhance customer service
The native integration between our contact center solution and CRM is a guarantee of qualities such as speed in implementation, updates of new features at no cost and constant innovation in processes, technologies, products and methodologies.
To learn more about these solutions and request a demo you can contact our specialized staff, who according to the needs of your business will guide you with the best alternatives.