Optimize your chat channel with Artificial Intelligence
The growing preference of customers for texting and instant messaging makes chat an everyday interaction, and one that allows them to multitask while getting services, how to express Frost and Sullivan in "Omnichannel Customer Experience, not an option, but a strategic necessity."
The 24th National Contact Center Census published a year ago by the Mexican Institute of Teleservices indicated that 50% of contact centers use chat, indicating a growth of 7% in using this form of contact in 2019.
Chat as a primary or complementary channel

When we talk about chat as a contact channel, we refer to different ways of using two-way instant messaging. One of them is automated through a chatbot using predetermined answer guides and gives the customer a solution. Still, there are also those interactions that, by their nature, require transfer to an agent.
By the way, in the January wolkvox News, we discussed with our customers how chat becomes a support tool that allows during the voice interaction, for example, to notify the customer with relevant information such as confirmation of an appointment, case file number, or request for documentation to continue processes.
To integrate these functionalities to the chat, you must use the WhatsApp Business API and the structured message templates added to the support flow in the wolkvox Manager Diagram Studio.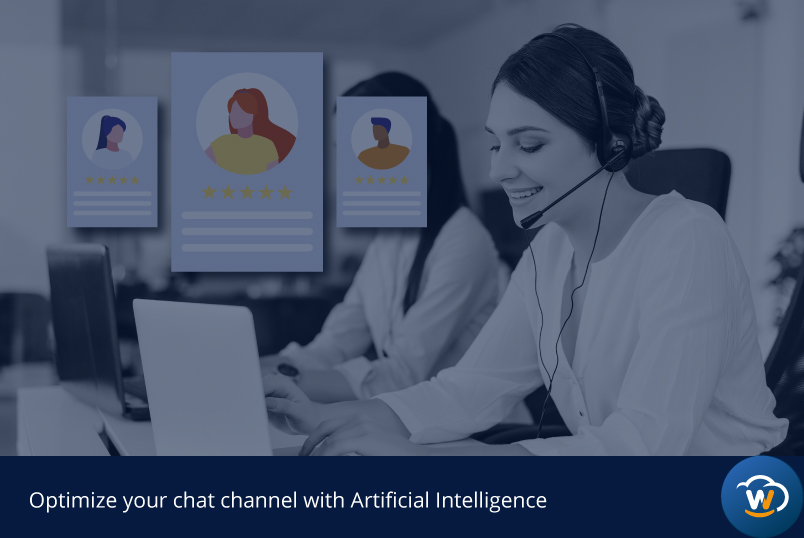 Chat optimization

It is not enough to implement the channels to offer an all-round experience to the end-user; it is necessary to continuously review their operation to empower them with new features that improve the experience.
From wolkvox, you can integrate the following functionalities to improve chats' management and achieve better results:
· Dialog Flow: Google Cloud natural language tool to achieve fluid conversations by training intentions and entities.

· Vision: This tool allows detecting and analyzing faces, images of animals, numbers, or people pictures attached in emails or WhatsApp messages.

· Feelings analysis: Identifies the emotional tone in the interaction through an analysis engine that classifies between very positive, positive, neutral, negative, and very negative ranges generating context information in customer service.

· Rest API: This component serves to integrate the platform with web services (WS) that are outside the solution, BI (Business Intelligence), cognitive applications such as Google (GCP), Amazon (AWS), and IBM (Watson), among others.
Customer Experience 3.0

Frost and Sullivan present the architecture of the customer experience 3.0 perspective. They highlight the importance of enriching interactions, achieving customer engagement with collaborative actions, offering intelligent service, and hosting the cloud's operation to perform a comparative advantage by completing more with less.
The consulting firm adds that companies lose more than $300 billion each year due to poor customer experience. It is expected that the customer experience will outweigh the price and product as a key brand differentiator.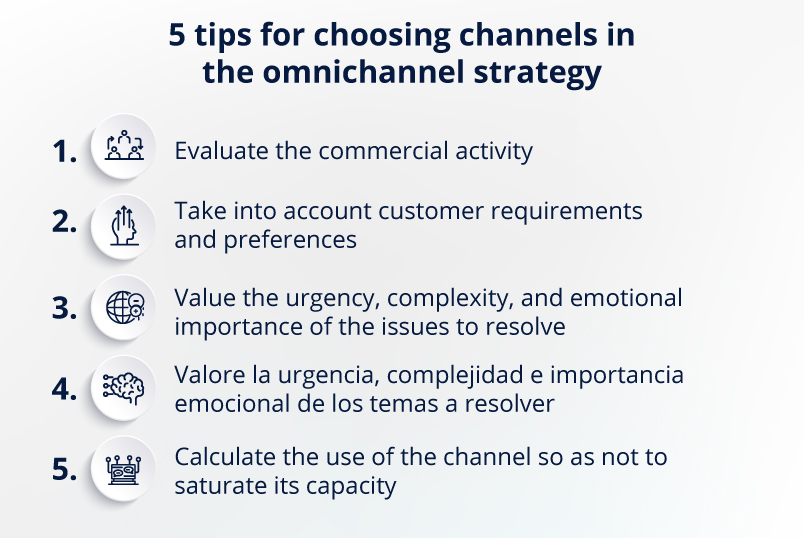 Increasing customer engagement, mix the right channels to develop successful multi-channel strategies, and ensuring customer satisfaction is part of the critical objectives of contact centers. The contact center moved from the telephone line as the only form of contact to use the benefits of options such as instant messaging, email, and social networks.