RPA as an ally in your company
Hyperatomatization is one of ten technology trends, according to Gartner, that mark 2020 and will lead to significant disruption and business opportunity over the next 10 years. Even Global Info Research in its global market study for RPA indicates that the industry's compound annual rate between 2017 - 2023 is 27% and the robotic process automation market is expected to grow by approximately $2.7 billion in 2023.
By the way, the Institute for Robotic Process Automation and Artificial Intelligence - IRPA AI - defines RPA as a technology that allows configuring a software (robot) to control and interpret existing applications and process transactions such as manipulating data, triggering responses and establishing communication with other digital systems.
Gartner adds in its e-book Top 10 Strategic Technology Trends for 2020 that no tool can replace humans, but makes a conceptual differentiation between automation, such as the use of technology in an organization to automate tasks that previously required human judgment or action, and hyperatomation that adds artificial intelligence and Learning Machine to the process, to learn itself and adapt to changing circumstances.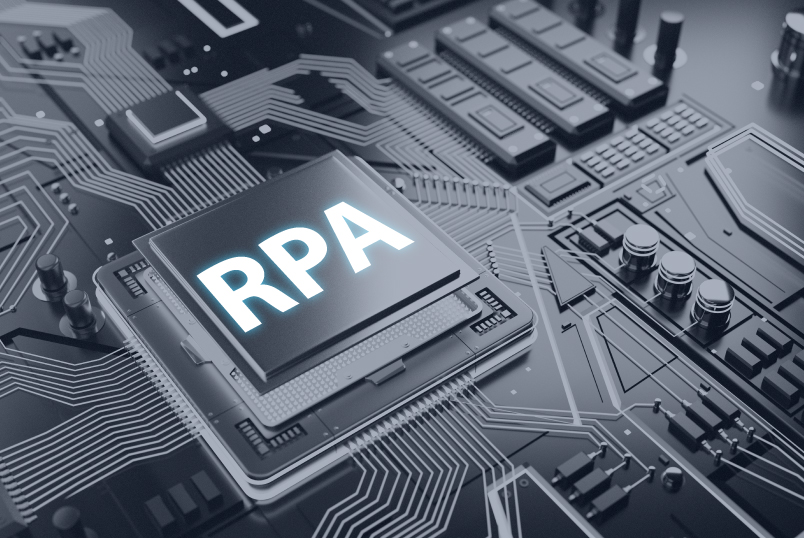 Before implementing an RPA in your business
Frost and Sullivan in their white paper indicate that the implementation of RPA can drive significant digital innovation and improve business outcomes in contact centers, but also suggest that it is important to make a careful assessment to identify which situations require hyperatomatization that will ultimately result in an appropriate decision.
Benefits of implementing RPA
Running a robotic process automation application in your company such as wolkvox RPA, has benefits such as cost and time reduction, because the investment of implementing an RPA is lower compared to specialized personnel and execution times decrease considerably when a machine executes the processes.
In this sense, it can improve productivity because the RPA works tirelessly doing the work of several humans, improving quality by reducing the amount of errors that an employee could make and eliminating leaks or safety gaps generated by human interaction.
In which processes can an RPA be implemented?
wolkvox RPA can be used for back office processes such as administrative tasks, billing, order management, payments or emailing that do not have direct contact with customers, in front office actions, application integration, virtual agent that uses biometric recognition technologies, automatic response and sentiment analysis as decision parameters that can replace human decisions.